Credentials

American Association of Automatic Door Manufacturers (AAADM), Certified Automatic Door Installer
The American Association of Automatic Door Manufacturers is a trade association of power-operated automatic door manufacturers established in 1994 to raise public awareness about automatic doors and administer a program to certify automatic door inspectors.
---

AIA Wyoming
AIA Wyoming is a Chapter of The American Institute of Architects (AIA) representing and serving over 140 members. AIA Wyoming represents professional architects and allied members statewide, providing the architecture community with resources and relationships necessary to improve the quality of the built environment.
---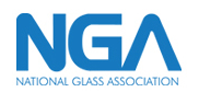 National Glass Association (NGA)
Founded in 1948, the National Glass Association is the largest and most influential trade association serving the architectural glass and window and door industries. The NGA represents nearly 2,200 member companies, produces the industry's leading events and publications, and provides cutting-edge education and training programs.
---

Glass Association of North America (GANA)
GANA is the leading association serving flat glass manufacturers, fabricators and glazing contractors. GANA is a progressive, innovative association where pride and enthusiasm for a career in architectural glass and glazing is fostered through educational events, technical resource development and relationship-building opportunities.
---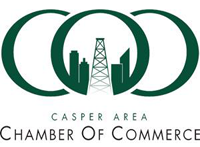 Casper Area Chamber of Commerce
For more than 110 years, the Casper Area Chamber of Commerce has been the voice of business. The Casper Area Chamber of Commerce represents more than 1,100 businesses of all sizes in Natrona County. The board of directors and committees oversee a variety of activities that are all designed to boost the local economy and ensure a thriving business culture.